Nearly all our pots are guaranteed totally 100% FROST-PROOF. They are manufactured in a dense heavy clay and then fired at extremely high temperatures which means they are not porous. So if the water cannot enter the wall of the pot the frost cannot damage the pot. You then get the reverse effect on a hot summers day where the pot will retain the moisture in the soil.
Terracotta is porous and therefore cannot be guaranteed frost proof. However our terracotta pots are big, thick heavy pieces that are frost resistant and, with a few precautions, will survive the rigours of a British winter.
Because the pots are fired in traditional wood burning kilns, where there is little or no control over temperature, there are always colour variations across the range – even on a single pot. This variation and individuality enhances the pot's natural rustic appearance and sets them apart from a mass-produced product.
Similarly, with our glazed pots, our small provincial manufacturers do not have the technology to spray the glaze on to the pot. The glaze is poured on to the pot and produces an amazing 'falling glaze' effect when fired.
Please note:
All our pots are garden pots and therefore have drainage holes. The bigger the pot, the more holes there will be.
All pot dimensions are external measurements and not necessarily the size of the opening at the top (depending on shape).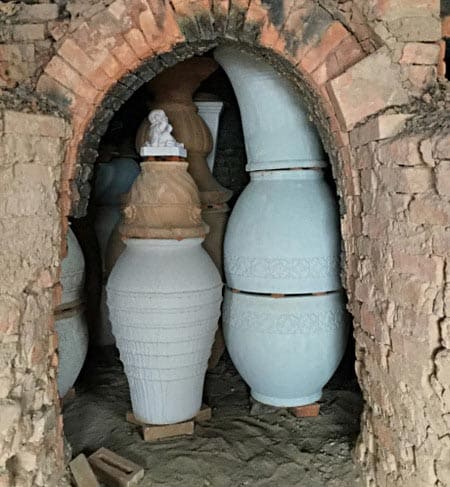 Find your perfect large garden pot